Isolate and resolve problems in Oracle – an Easy Way
As DBA, we have to isolate the problem and then resolve the issue in Databases.
When working with Oracle, we face several issues if the Oracle Enterprise Manager is not installed on the Operating System.
This tool is a good replacement for Oracle Enterprise Manager.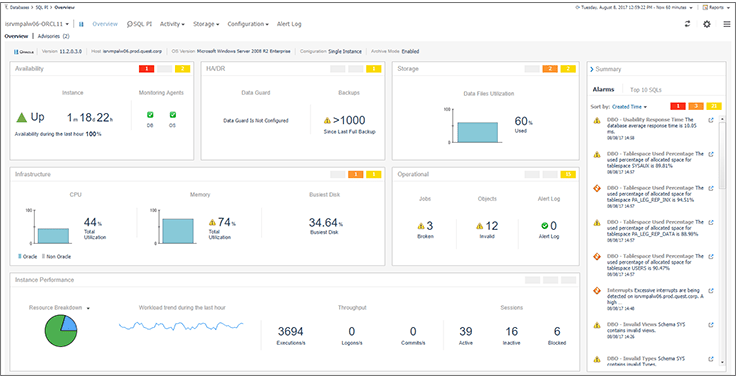 This tool consists of below features;
View enterprise-level performance at a glance
Identify servers and resource areas where performance degradation originates
Diagnose and resolve issues quickly with drill-downs and built-in expert advice
Automate performance metric analysis and responses for fast issue resolution
For more information and for the Trail, please visit Foglight for Oracle