In case if you can not find out the RADIUS client secrets on NPS, there are different ways where you can retrieve the shared secret keys.
Method 01: Using the Template Method
Go to the RADIUS clients, select the desired Client and then "Save and Apply as template"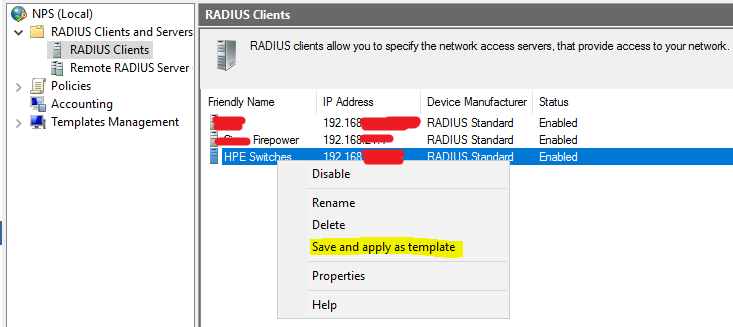 Then, create a new RADIUS client from the saved template, which we made.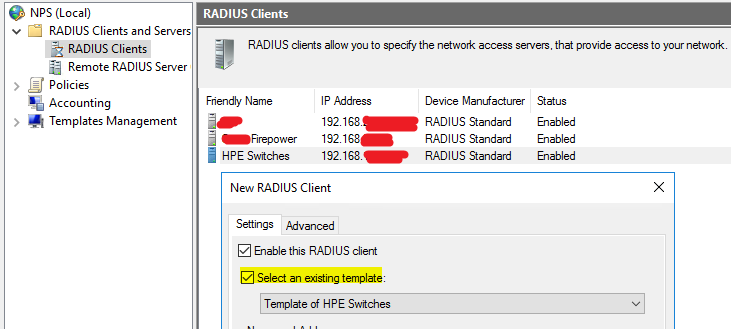 To view the password/secret, uncheck "Select an existing template" and then select "Generate"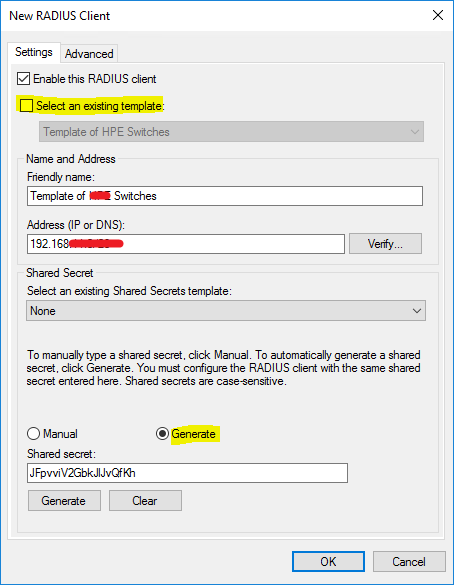 Continue reading "How to get NPS client RADIUS shared secret"
Method 02: Export the NPS configuration (GUI)
Simply, right-click the NPS Server and Export the configuration to an XML file.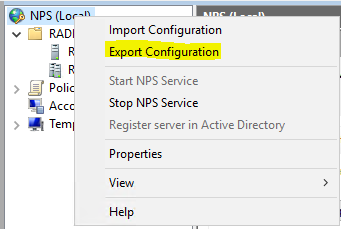 Open the XML file and find the saved shared secret keys.
Method 03: Export the NPS configuration (CLI)
Open the command prompt as an Administrator, and then execute the below command to export the configuration file. On the XML file, you will find all the saved shared secrets. 
netsh nps export filepath exportPSK=YES