There are occasions where the sys admins need to select the default NIC out of multiple NICs. Specially when it comes to working with NIC teaming & etc.
To solve this, you just have to tell your computer which network card you want it to use first.
Just launch the Run command and enter "ncpa.cpl".
As you can see, you have all your network cards available in this window.
Next, if you press the "ALT" key, you will show different tabs appear in the top.
Click on the "Advanced" tab and then "Advanced Settings"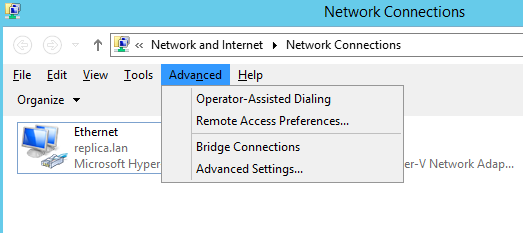 A window will appear with the different network cards and the different parameters for IPv4 and IPv6.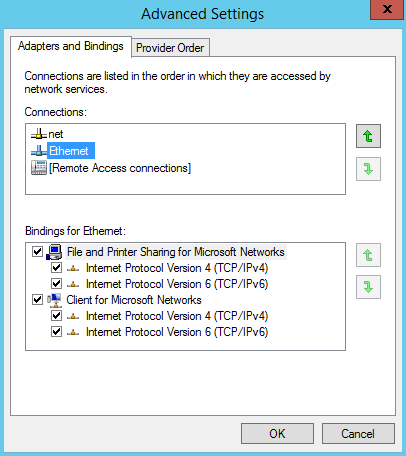 There, you just have to select the one you want to use in priority and click on the up arrow and put it at the top of the list.
Please follow and like us: