When installing an application on a Terminal Server, because multiple people will be using the application at once, there is actually a special method that you should use to install the applications. Here's two methods to do it the right way.
The GUI Method [Starting from Server 2012]
To get started open control panel. Switch to the small icon view, and look for Install Application on Remote Desktop Server, double-click on it. Now you can simply go through the next, next, finish style wizard which will help you get the application installed.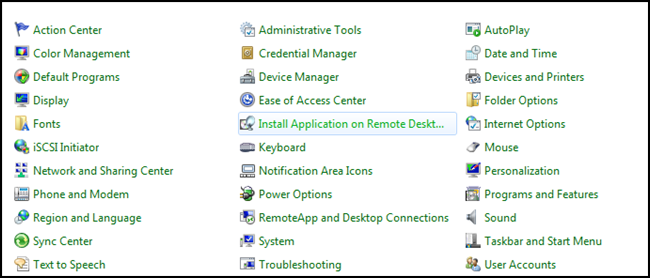 The Command Line Method [Server 2008 & The Best Practice]
You will need to change your user mode to installation mode by using the Change User /Install comand.
you could go ahead and safely install the application, but once the application is installed don't forget to change back to execution mode, you can do so by running the Change User /Execute command.
Please follow and like us: