A few months back, when I was trying to configure 2FA under the VMWare Horizon admin portal I ended up having the above error. I had to spend a few hours to figure out what went wrong. Finally, it was a typo error (lol).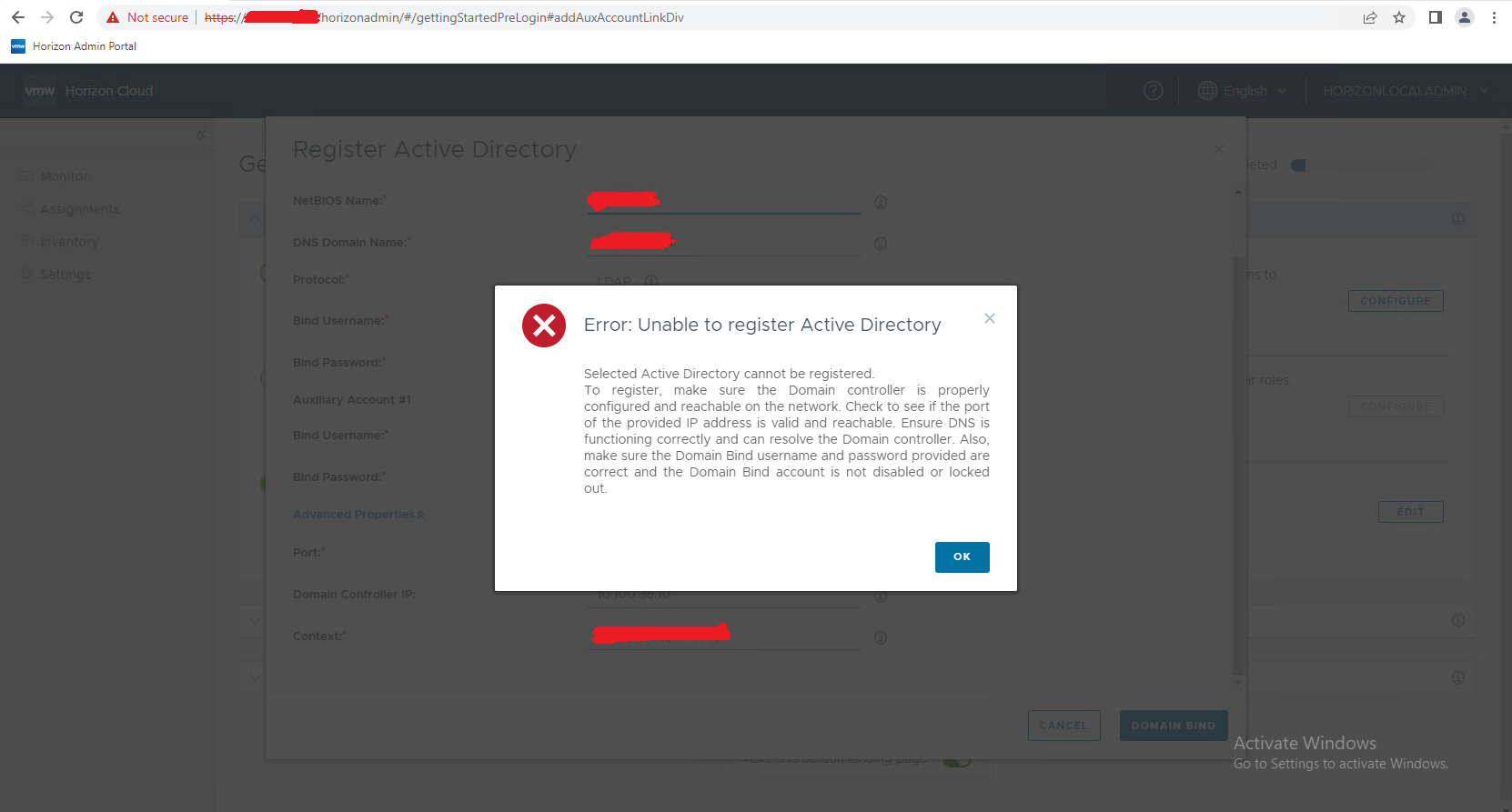 The incorrect Domain Controller IP information was entered into the DaaS service center. Since we were getting ready for the go-live, I had no time for a full restore/configuration. What I did was edit the Tenant Appliance IP information and execute a restoration of the Appliances. Below is the step-by-step guide.  
STEP 01: Access the DaaS service Center and pick the relevant Tenant, then pick Edit

STEP 02: Goto Appliances tab and pick Edit on both Tenant Appliances

STEP 03: Change the DNS server field values to the correct one (verify/verify/verify) and then click Update to save changes.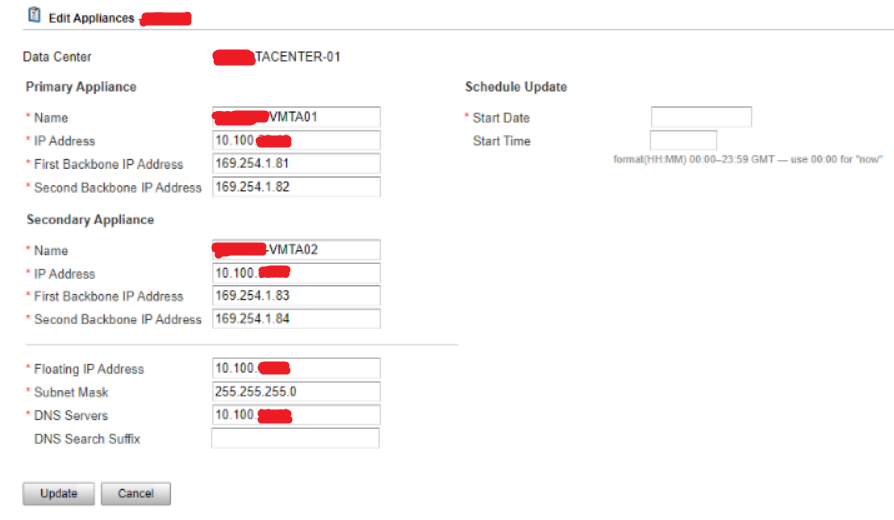 STEP 04: Go back to the Tenant Appliances tab and pick Actions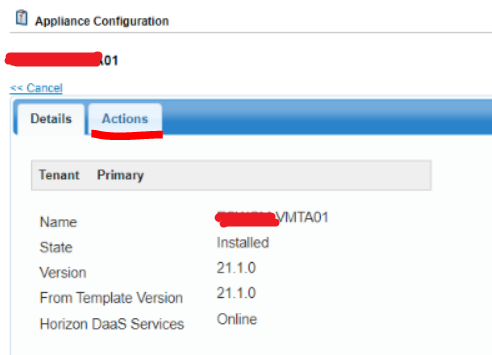 STEP 05: Pick the Restore Appliance option under the Actions tab and wait for completion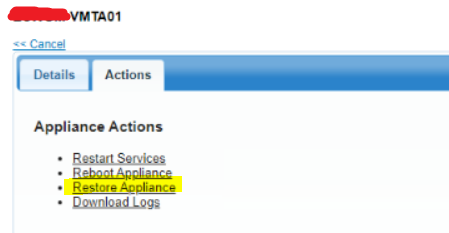 Please follow and like us: